From: Ed Gandia
Roswell, GA
Dear freelancer or self-employed professional,
Prospecting for clients sucks, doesn't it?
But it only sucks because we make it MUCH harder than it needs to be.
We either don't know what to do (there are so many choices!). So we do nothing. Or we pick whatever sounds good at the moment.
Or we use methods and techniques that feel awkward and insincere. Which creates internal conflict. And that conflict makes the whole process feel hard and unpleasant.
Here's the good news…
There's a much faster and simpler way to prospect for clients.
It's perfect if you don't really enjoy prospecting. Or if you just don't have the time (or the motivation) to keep up with the latest self-marketing fad.
Best of all, it's FREE to do! And it takes is just a few minutes every week.
It's called "warm email prospecting."
OK, so you probably think I'm crazy to suggest that "email" is going to solve your prospecting challenges. Especially if your email inbox is always overflowing.
Maybe you tried email prospecting in the past and didn't have much success. Or maybe you have doubts that something as simple as email could actually work.
But I'm going to show you a DIFFERENT way of doing email.
I've had tremendous success using email as a prospecting strategy. And many freelancers who have followed my method have also achieved great results.
Here's what one of them said...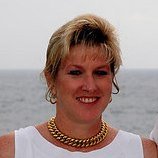 "I thought I would follow up with you to let you know that I got an immediate hit from the very first email that I sent out — and that, coupled w/ a current client who has put me on a half time retainer for the year plus my other client work keeps me slammed to the gills. I haven't even sent out another email or actually even reviewed the program in full yet! But, the success of the single email was worth it. I am booked through the end of the year now and as I was already booked for 1/2 of 2014 by another client, I am quite content. Thanks for the Warm Email Prospecting program. It's been awesome and if I need to use it again, I know that it works."
- Tammy Van Boenig
Parker, CO
Would You Like to Know How Tammy and others Got Those Results?
I'll teach you this powerful email prospecting system, step by step, in my newly revised online home-study program, Warm Email Prospecting 2.0: How to Land Clients Faster With Short and Inviting Email Messages.
This is a program I offer only once or twice a year. But I've just opened a very limited "behind the scenes" enrollment window for folks who enrolled in my Hidden Gold or Quality Client Machine training programs (yes, that's you!).
And it comes with a special  67% discount!
I'll tell you more about that in a minute. But first, let me explain how this training program could help you...
TRANSFORM Your Business with Smarter Prospecting!
This program is going to transform your business by changing the way you find and land quality clients.
You'll learn how to prospect for clients faster. How to take the fear out of prospecting. And how to get it done in a much more systematic way.
Better yet, you'll discover how to banish the feast-or-famine cycle once and for all… and how to bring more income, freedom and joy into your life!
Imagine having a steady stream of great clients knocking on your door. And having the luxury to pick the clients and projects you like best.
Projects that are fun. Clients that are a joy to work with. And fees that allow you to have more flexibility in your business and personal life.
But you have to do it right!
Now… I should emphasize that email prospecting involves much more than slapping some words together and hitting the "Send" button.
In fact, if you don't do email prospecting exactly the right way, you risk wasting your time, making a bad impression on these high-probability prospects… and possibly being accused of sending spam.
I'll show you how to do email prospecting the right way. How to avoid common pitfalls. And how to maximize your chances of success.
Warm Email Prospecting 2.0 is a comprehensive online home-study program consisting of 5 modules. It's broken down into 19 easily digestible 15- to 25-minute audio lessons. You can consume the lessons online. Or you can download them into your iPod, smart phone or other mobile device and take them to gym or listen to them in your car.
You also get full written transcripts that are laid out in an easy to read, skimmable format, complete with illustrations, subheadings and bullet points. Plus handouts and pre-flight checklists that will help you get your email prospecting strategy up and running smoothly, right out of the gate.
NOTE: your results may vary.
"I wanted to give you an update. It took a while to get the hang of it and reach out to the right people but I have used the Warm email prospecting strategy to gain some pretty kick butt clients as a freelance designer. H________, N________ and soon hopefully L_________[client names omitted for privacy] to name a few! Now I just need to keep it up! I've gotten so busy I have unfortunately fell off the emailing wagon. I know I know bad. Just wanted to share my story with you!"

Linsay Kellis Meredith

Miamisburg, OH
"I started using your email prospecting program and I'm blown away. This program is definitely the best investment for my business I've made in years. I sent out 20 'referral' emails this week and received 3 responses from friends or previous clients who will see if there is anybody they can think of to refer me to. But not only that, I've only sent 3 'cold call' emails using your suggestion to tap into Google alerts and already have a very solid lead from a new creative director at a big ad agency. The personal approach definitely works."

Saul Fineman
"I just got the signed contract for several thousand dollars — for the first phase!!! Right now, I have as much work as I need for several months, as I plan to knock this out of the park. But, I will soon be sending out more emails, tapping other ideas in the Warm Email Marketing repertoire. I feel certain with just a few emails a month, I will have all the work I can handle. For the first time in over a year, I am feeling really secure about where all this is heading, as I feel certain I will be able to find good clients who value what I bring to the table. THANK YOU!!

Janet McSwain, P.E. Water Solutions B2B
"I sent five emails, got two replies saying that they didn't need anything right now but that I should still stop by their booth to chat. I had good conversations with the two Marketing Directors who had responded and already got a small project out of it."

Joanne Archambault www.arch-translation.com
"Using what I learned from Ed Gandia's Warm Email Prospecting program, and working with the answers to my questions about customers' needs, I created a series of prospecting emails that netted me a steady $1,000-per-month gig. Ed's program was great, tons of actionable steps to follow. Not like other courses that are so general and don't help at all."

Elaine Yue

Freelance Writer San Francisco, CA
"This program is rocking so far! I just wanted to update you quick. I'm finishing up Module 3 and beginning to work on Module 4. First, I absolutely love the advice on learning how to find your ideal prospect's contact information. I have started to find some information that amazes me that I now have, and I can't wait to see how I'm able to utilize this throughout the rest of the course, and during my career.

Second, I really like how the course has the side benefit of teaching me new writing strategies (that transcend past emails), which I feel are helping me become an even better writer and marketer. With these new writing and marketing strategies in mind I've upgraded both of my websites to ten page sites, because I feel like the course has taught me skills that will help me make my business websites even stronger. This is something that I was not expecting when I purchased the course, so THANKS A TON!"

Chris Hallenbeck Gloversville, New York
"Just wanted to let you know your warm email programme has become my reference library. The way it is structured with each module broken down into segments is immensely user friendly. When I mailed you before the programme, I was impressed by your meaningful response. For me it is has been a great investment. You should be proud of the value you are really adding when there are so many 'gurus' out there that deliver a lot less."

Philip Page Alton Hampshire, UK
Here's just a glimpse of what you'll learn in this program…
A powerful phrase to include in your emails that will have some prospects calling YOU right away …
How email prospecting differs from sending a sales letter. And why you want to avoid a "direct mail" approach with email …
Samples of 31 effective prospecting emails — including detailed analyses of why each works so well …
The most important element of a successful email message when reaching out to people who've never heard of you …
A proven 6-step process for creating an email-prospecting message that generates quality leads …
28 powerful ways to establish a meaningful connection with your prospect — and how to use these to stand out from 99% of all email they receive …
What should your call to action be? Should you have more than one? What works best? I'll tell you everything you need do know to increase your chances of getting a positive response and starting a good dialogue with your prospect …
How to craft value statements that make your prospects take notice and respond to your message
How to uncover and communicate "meaningful connections" that will impress your prospects when they read your email …
How to effectively leverage your network to make your emails even more effective
Just starting out as a freelancer? Don't worry, I'll show you how to craft an email script that still impresses your prospects …
What you should never, EVER include in a prospecting email …
Most of the emails solo professionals are sending prospects look like these 7 samples. I'll show you why you need to avoid each of these approaches at all costs …
Anti-spam regulation: what you need to know and why you should care …
The tone and approach that works best for this prospecting format. The ideal length you want to shoot for. And the style you'll want to stay away from …
What you should talk about in your email. And what key items you'll want to highlight (and in what order)…
16 proven sources to get prospects names and contact information (all but two are completely FREE to use) …
How to use "trigger events" to get a MUCH better response with email …
The magic of "trigger attributes" … and when to use them in your emails …
Smart ways to leverage your network, your experience and your past successes to make your emails stand out …
How to craft subject lines that get prospects to open your email (I'll even give you 51 subject line ideas to get your creative juices flowing)…
10 proven email scripting templates that will help you write powerful email copy quickly …
Should you use the "Sherlock," the "Idea Wellspring" or the "Back Scratcher"? I'll detail these approaches and 7 others … and show you which ones work best in a variety of different scenarios.
When and how to use the phone to follow up with unresponsive prospects. Don't worry! I'll show you a way to make this easy and painless. 😉
6 powerful warm email prospecting strategies — and when each one works best.
How to plan for an email prospecting campaign. How many emails you should plan on sending out every week. And how much time you should spend drafting each email …
And many more tips and strategies to help you generate a steady stream of GREAT clients — faster and more cost-effectively!
Warm Email Prospecting 2.0 is a completely revised and comprehensive online home-study program consisting of 19 lessons (each lesson is about 15 – 25 minutes in length, so they're easy to digest). The program is 100% online, and it contains:
All of which will help get your Email Prospecting strategy up and running smoothly right out of the gate.
You'll have immediate access to all the lessons as soon as you enroll in the program.  And you have LIFETIME ACCESS to the material. So you can go through it at your own pace.
So… what will all this cost you?
Warm Email Prospecting 2.0 is not normally available for enrollment. I typically open just one or two enrollment windows per year. But as a way to thank you for checking out my recent training series, I'm opening a special "behind the scenes" enrollment window.
Plus, I'm offering you a hefty discount I've rarely offered before.
For the next few days only, you can grab the whole program for just $97. That's a 67% DISCOUNT from the regular price of $297.
That's a drop in the bucket when you consider how cost-effective email prospecting is to execute. And how quickly you can put these ideas into action! (In fact, programs of this caliber usually run at least $500.)
Plus, think about it. If you land just ONE client as a result of these strategies... this investment will pay for itself MANY times over!
I'll Make the Decision Even Easier
I know times are tough. So I want to help make this easier by giving you some options.
You can grab the program for a one-time $97 payment.
Or you can spread it out by making two installments of $57 (spaced 30 days apart).
The first installment would be due upon purchase. The second installment would be automatically charged 30 days later.
Start working through the program materials in the next few weeks (and start taking action on the information), and you could have this program paid many times over by the time you make that final installment!
Note: Your results may vary.
"Ed, can't thank you enough for the tips you shared in Warm Email Prospecting!  I admit launching my business, launching myself really, was scary.  A year ago, when I was laid off in my industry, I decided to give this new life as a writer all I had.  I studied, I learned, I practiced, I wrote.  But I was still stuck on launch.  Frankly, I was embarrassed by my status as gainfully unemployed, so reaching out to my contacts was just plain hard.

"But here I was, over two decades of experience and ZERO real portfolio.  So I bit the bullet and combined two of the tips you had provided in Warm Email Prospecting – I tapped into my contacts and offered a pro bono white paper.  Know what?  It didn't work.  They did not call me for a white paper, not even a free one.  Instead, my contact forwarded my email on to his contact who forwarded it on to the marketing director of a major company in my niche – who contacted me to rework their entire website – about 50 webpages.  I realized what had happened when I scrolled down on the email thread and found my original email at the bottom.

"I just got the signed contract for several thousand dollars – for the first phase!!!  But what was even better was sitting in that meeting, sharing ideas, working as a partner and realizing I really do have something very valuable and very rare to offer my niche.  Right now, I have as much work as I need for several months, as I plan to knock this out of the park.  But, I will soon be sending out more emails, tapping other ideas in the Warm Email Marketing repertoire.  I feel certain with just a few emails a month, I will have all the work I can handle.  For the first time in over a year, I am feeling really secure about where all this is heading, as I feel certain I will be able to find good clients who value what I bring to the table.  THANK YOU!!

Janet M. McSwain, P.E. Water Solutions B2B
"I just wanted say 'thank you' for sharing your launch email technique. I've been receiving great feedback from the email. But the best feedback so far was receiving a great writing gig from it."

Thomas Clifford Hartford, Conneticut
"I just wanted to tell you how much I'm enjoying your Warm Email Prospecting course so far. I just finished module 2 and am blown away by how much value you're offering. You could have charged hundreds more for the course! One thing that really stuck out was your method of writing value statements... I've written mission statements before, but no method has "clicked" like yours. Having the option of writing multiple value statements to different target prospects suddenly opens up a whole new world of possibilities."

Krista Stryker kristastryker.com
"YAY!!! Thanks so much for your help!!! A positive response on my first attempt!!! Doesn't get any better than that!!! Thought you'd enjoy seeing his positive reply. Sounds like it might take a little time before anything concrete might grow out of this, but that's often how it happens, I gather from what you've taught us. I'm not in a rush, so I can be patient and just see what comes about. At the very least, I got his interest, and he's game to set up a phone conversation! Now I have to go back and review your lessons on being ready for that!!"

Heidi Mann

Hendrum, MN
"Although I am still working through your email prospecting program, it has already proven invaluable in my business. I had been struggling with my current client base, when Module 2 gave me step-by-step tools to determine my 'ideal client.' My niche is the construction industry, but the type of writing I wanted to do within that market just didn't fit with most small residential builders; as a result I found myself frustrated. Module 2 helped me expand my thinking – and now I am in the process of developing a plan to market my services to medium-sized commercial contractors, engineers, and landscape architects – all companies that would be perfect fits for the case studies, white papers, newsletters, and byline articles I most enjoy composing. I do understand that I can look beyond my area for contractors to market to, but this is a fantastic start! I can't wait to see what gems are nestled into Modules 3 – 7! Thanks Ed!"

Tess Wittler tesswittler.com
"I've followed Ed, Steve, and Pete since they launched IFA. The Email Prospecting program is the first class I've taken from them. To say I was blown away by not only the amount of content, but by the quality would be a huge understatement. Everything is covered in great detail; you're never left wondering what to do next or how to do it. And there's the added bonus of Ed's warm, 'favorite uncle' voice narrating the whole shebang. Other information product marketers take note: This is how it's done."

Marc Alan Holmes Wordsleuth.com
"I can't help it. I had to send you a quick "thank you" for all that you do. In the past, I've personally invested in my own development as a "slowly-developing" solopreneur. Out of all of them, I'd say you are the most helpful and generous! I convinced my day employer to invest in this program because we continue to tweak our lead generation methods. After learning of the "Warm Email Prospecting" system, I noticed I really DO pay attention to emails that seem to be more "personalized" rather than an email with a boilerplate message. I'm also going to be testing this approach with some direct mail pieces, also. And of course, I'm sure along the way I'll "absorb" this info for my own use. I'm always looking for the win-win! Thanks again for everything. You rock!

Mary Rose Maguire

Marketing Communication Specialist - MicroSolved, Inc.
"Hi, Ed. I started using your warm email prospecting advice for the past month since attending a free webinar last year. Thank you for providing this. I'm a new business, and I've gotten two responses so far, from two good-sized companies. One turned into a quick job, and the other will turn into some work once I get through their vetting process. When you get a quick win, it does indeed give you confidence, which makes a huge difference in how your present yourself to new clients. Anyway, long story short, your latest offer was something I couldn't refuse."

Bonnie Nichols

Advertising/Editorial/Fashion Photographer, San Diego, CA
"I'm from Poland so your advices needed a little tweaks here and there, but it's still one of the best prospecting techniques that I'm aware of. I also did a spin-off with it and converted it to phone prospecting technique — it seems that sometimes it works even better and it creates much stronger relationship with the prospect. All in all I just want to say 'thanks' for sharing all of this info. It helped me a lot with pulling my business to another level."

Milosz Niedzielski

Poland
"After implementing the warm email prospecting techniques I have had some real successes.  In my first few emails I got responses from a number of prospects -- in fact, one email got me three responses from the original recipient forwarding it on to others within their organization.  I recommend this course to anyone who needs a fresh approach to prospecting for their business."

Kandis Boyd

Manager, Global Accounts
"I wanted to thank you for advocating warm email prospecting, as it does pay off! In May, I sent an email to the editor in chief of a magazine when I saw their summer issue was out and offered to help in the future with sections that they had trouble filling. To my surprise, she emailed back this morning to see if I was still interested! While it might not lead to paid work, it's a start and another connection that can lead to other work! Thanks again."

Megan Harris MeganWrites Media
"I can't tell you how pleased I am to have invested in your program. Seth Godin writes in his latest book The Icarus Deception that we have entered into the 'connection economy,' where establishing relationships and trust is paramount and standing out is essential. Your program most certainly champions that cause."

Alan Steacy

Boston, MA
"Thanks for putting the email course together. There's so much helpful information packed in it! After the first couple modules, I started to see why my previous attempts were so hit-or-miss. And I really appreciate the opportunity to get feedback on my pitch, unlike other 'no more cold calling' programs out there. The new approach has given me something I didn't even know I was missing -- a systematic marketing system to find quality clients. It has already helped me connect with several new prospects and given me a lot of confidence about my ability to grow my business. Thanks again!"

Mark Keating

Aim Write Marketing Communications Cleveland OH
"Your class on Email Prospecting stretched me in many good ways and provided some excellent tools that have moved me beyond my doldrums and into activity again. I love your down-to-earth approach and I find something actionable each time I listen to this program."

Carol Kaemmerer

Minneapolis, MN
"I'm impressed by the level of attention you gave my email script critique [of my email for your Email Prospecting Program], and I'm sure others, too."

Leon Altman
"Great course – thank you very much for documenting your process and sharing it ... had to share this with you: I sent a prospecting email to a CEO at a tech startup on the recommendation of my friend who is a Forrester analyst.  This was in September…never heard anything…until today when he sent me the email below.

So what I've learned is this: best-case scenario they respond to you right away.  But second best case is they file your email away until they need someone with your skills and pull it back out when they do. Thanks again for the prospecting lessons!

Kim Gusta www.kimgusta.com
Your satisfaction is fully guaranteed
I respect the fact that professional development is a serious investment for any solo professional. So if you're not completely satisfied with this program for any reason, just let me know within 30 days of purchase and I'll cheerfully give you a full refund immediately.
No questions, no hassles, no games.
Bottom line: we stand behind our programs 100%.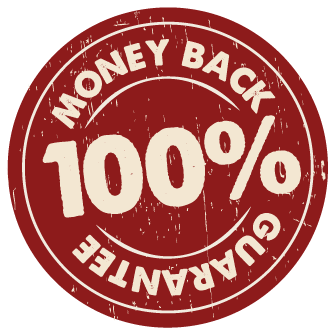 30 DAY MONEY-BACK GUARANTEE. If you're not completely satisfied with this program for any reason just let us know within 30 days of purchase and we will issue you a full prompt and courteous refund.
If you have any questions about the program, feel free to email my team any time: support@b2blauncher.com and I'll get back to you personally.
Hope you'll join me in this exciting program! I really believe it will transform your business by changing the way you find and land quality clients.
To your success,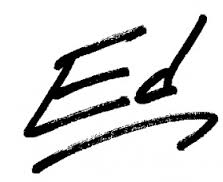 Ed Gandia
Freelance B2B Copywriter
Co-founder, International Freelancers Academy
Co-author, The Wealthy Freelancer (Penguin/Alpha)